Vue JS
Vue.js Development
Endure technological drifts with Vue JS, a strong JavaScript framework that allows progressive technologies and sophisticated frameworks to create scalable, flexible, and high-performing apps. With features like two-way binding, MVVM design, and a smooth user experience, Vue JS is a lightweight JavaScript framework that allows organizations to leverage the newest tools and libraries during app development.
Vue JS is one of the most agile and adaptable frameworks for organizations in the ever-changing field of JavaScript development services.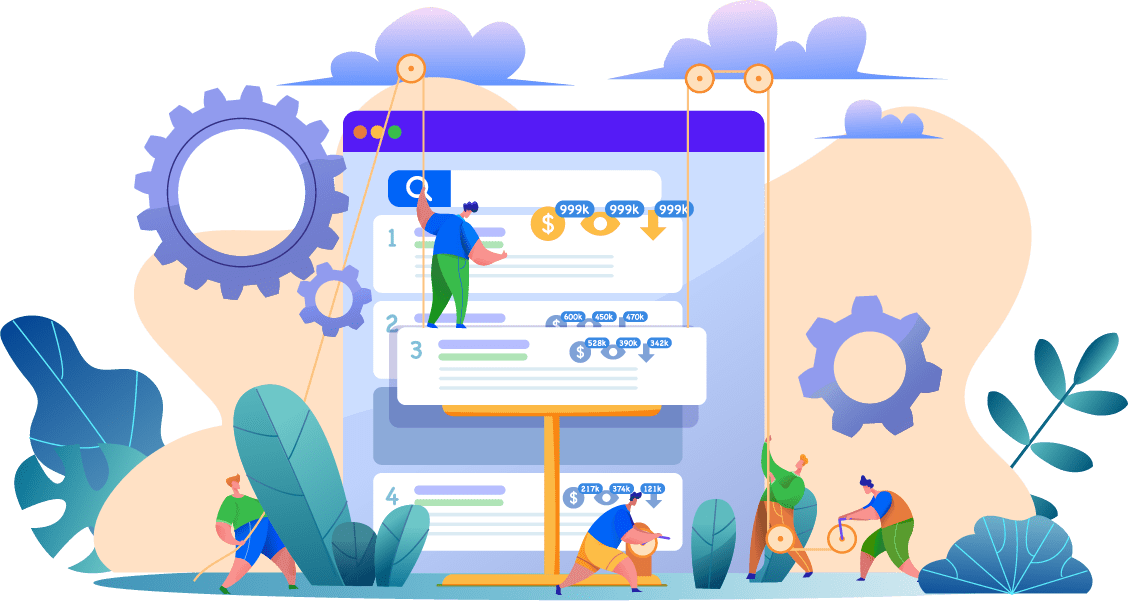 Vue JS is simple to use and has a quick coding capability, allowing businesses to create a real-time dynamic application in less time. For scalable, robust, and responsive applications, FeelTech's top-notch Vue JS developers have a knack for the latest tools, libraries, and functions to create possible customization in applications with enhanced features such as interactive UI, third-party app integration, server-side rendering, and more.
What is Vue JS?
Vue.js is a JavaScript framework for building single-page applications and UIs (SPAs). Vue.js, like the best of them, is open-source. Model-view-view model is the architectural pattern (MVVM).
The MVVM architecture separates the graphical user interface, or view, from the business logic, or model.
In effect, the distinction provides a pattern that is purposely straightforward for both front-end and back-end developers to deal with. The perspective model is a structure that separates and connects various concerns.
Assess your business potentials and find opportunities for bigger success
Our Vue JS Development Services


Custom App Development
We can construct customized, high-performing, and lag-free apps using the open-source JavaScript framework Vue JS. We help enterprises build structured and resilient apps with high functionality and smoother operations using Vue JS-based custom development services.


API Development and Integration
With our rich experience in API development and integration, we can effortlessly connect third-party APIs with legacy systems, on-premise, or in the cloud for your company providing flawless operations and functioning.


UI/UX Development
FeelTech's talented designers and developers create the newest themes, UI kits, for constructing scalable and effective apps with a powerful architectural foundation. We offer a hassle-free and smooth backend operation with lightning-fast apps and beautiful frontend designs.


Web App Modernization
FeelTech's experienced developers have hands-on expertise with Vue JS development services, allowing them to create scalability and powerful solutions. Utilizing Vue JS capabilities like two-way data binding, single-page apps, virtual DOM, to transform traditional applications into next-gen applications.


Maintenance and Support
FeelTech, as an IT service provider firm, assists businesses in identifying difficulties and upgrading their Vue JS apps to meet their needs. We provide comprehensive maintenance and support services such as system troubleshooting, performance management, simple integration for high performance, and scalability.


Staff Augmentation
Hire top-trained Vue JS developers from FeelTech with a deep understanding of the Vue JS framework to close technology gaps in your organization. Combat these problems with our staff augmentation services and expertise executing several projects effectively to meet changing demands with cutting-edge technological solutions.
FAQ's
How Vue JS will help my business?
Vue.js is a JavaScript platform that is portable but strong. It is Adaptable in terms of the scale of functionality with very little luggage. It makes the implementation seamless.
Which business should include in the Vue JS framework?
Preferably, startups and SMEs choose Vue.js because they want output in an application over cumbersome additions. Yet Vue.js's versatility makes it ideal for projects of all sizes and kinds.
Are you flexible enough in adopting the new techniques?
FeelTech – Vue JS Development Company is versatile enough to embrace the project-fit techniques and criteria. We will work out the way you would like us to work and promise that the specifications for your design are fulfilled.
How can I connect with your FeeTech for my Vue JS development services?
Submit an application to contact us or drop a message via email. In less than 24 hours, our specialist will get back to you.
How do you guarantee project quality?
FeelTech has systematic protocols, including annual code inspections and walk-through construction, to keep efficiency under tight control. We concentrate on being right for the first time and think that the stage of formation itself should be solid.
How Do You Obey a Security Plan?
If you like, creating an NDA is a certain choice and it is done correctly when you use our production services for Vue. JS.
In the future, will you be available to update and support apps?
Yeah, we provide support after the project is completed. We have incredible, inexpensive maintenance plans to update and support apps as long as you would like.
What technique does the agency use for project development?
To deliver a tech solution to meet your market needs, we use an evolutionary growth approach. Agile encourages adaptive planning, continual improvement, and the adoption of rapid improvements in ongoing growth.