What is Social Media Marketing?
What is Social Media Marketing?
Social media marketing, or SMM, is a form of internet marketing that involves creating and sharing content on social media networks in order to achieve your marketing and branding goals.
Social media marketing is an effective approach for companies of all sizes to reach out to prospects and consumers. Your clients are already connecting with companies on social media, and if you're not communicating directly to them on sites like Facebook, Twitter, Instagram, and Pinterest, you're missing out! Great social media marketing can propel your company to new heights, cultivating loyal brand champions and even generating leads and revenue.
Why Is Social Media Marketing Important Today?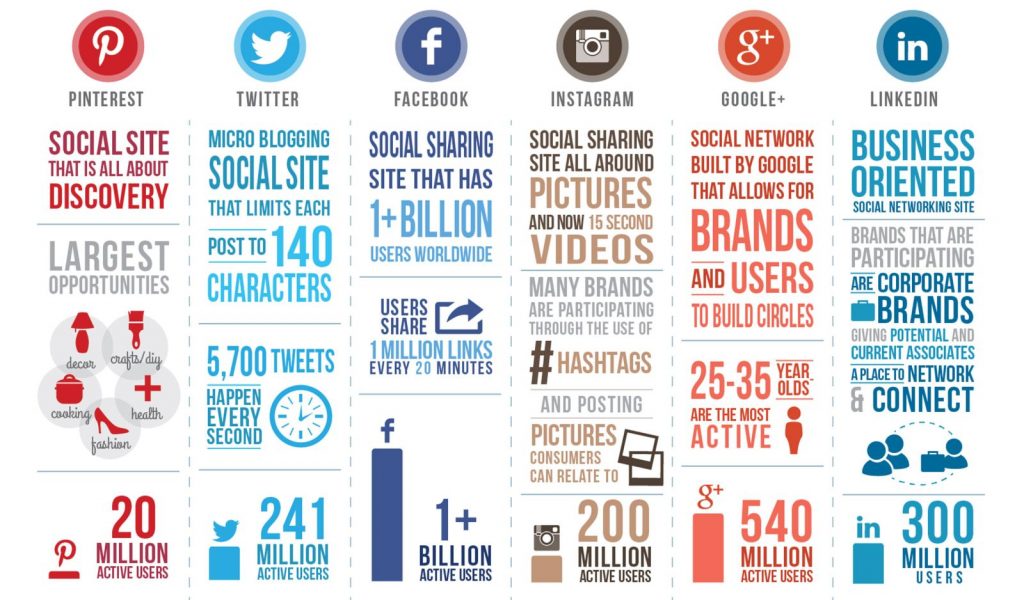 Increase Brand Awareness

Companies may convey their narrative, explain why they provide the services they do, and keep audiences up to date with customer and staff tales across many platforms.

If B2B executives can harness the power of their workers' voices, they will be able to expand their brand's reach even farther. Every employee has a personal network, and each network might include hundreds of contacts. Each of those contacts is then linked to hundreds of additional people.

Obtain Leads

By publishing videos, news, statistics, and fascinating trends, they may spark significant dialogues and interaction inside their target industry. Not only do these methods help you develop trust with potential consumers, but they may also help you get leads.

Connect Social Media Posts to Opportunities

Leaders can push customer postings to their CRM with the correct enterprise solution to better understand their customers.

Measure Marketing Efforts

Social media platforms and management tools enable you to track key performance metrics (KPIs). You can even assign a monetary value to organic social media engagement. Earned media value (EMV) offers an idea of how much organic social engagement and reach would have cost if you paid in ads.

Grow Your Audience

In 2021, 4.48 billion people were using social media. Not only does social give you a window into the largest addressable market online, but it shows you what actual people talk about or like. Once you learn how to solve this market's problems with thought leadership content, you can build an audience that believes in your brand and products and services.

Generate Unique Content at Scale

Social media communities can also be an excellent source of original and thoughtful content. User-generated content (UGC) and employee-generated content (EGC) can speak to brands in authentic ways, but they keep your content publishing pipeline flush with lots of fresh options.
What really is PPC?
PPC is an abbreviation for pay-per-click, an online marketing technique in which advertisers pay a charge each time one of their ads is clicked. It's essentially a method of purchasing visitors to your website rather than having to "earn" those views naturally. One of the most common types of PPC is search engine advertising. It enables marketers to bid for ad placement in a search engine's sponsored links when a customer searches for a term related to their company offering. For example, if we bid on the term "PPC software," our ad may appear towards the top of the Google results page.